What to do and how to keep in touch when we can't ring.
Here's an updated list of ideas and resources for all ringers.
(click on the underlined text for links and further information):

Keep visiting News Pages
to keep informed with the latest news and information:
DDA News Page
CCCBR News Page
Keep your Ringing Skills
Have Fun in RingingRoom
Keep in touch with other ringers, ringing from the comfort of your home.
Many towers are now 'meeting' to 'practise' on-line using RingingRoom.com (whilst communicating with each other using free apps such as Discord), so you may be able to join a local practice (or one further afield!), or start your own 'tower'.
Wheatley is a new feature which can ring all of the bells without ringers!
The Help page tells you how to get started, and here is another guide to using it.
Do have a go – it is fun and certainly makes you listen and count!
The DDA Education Committee can help you with RingingRoom and/or Wheatley on request.
Join the Discord ChangeRinging Server
to connect and ring with people from all over the world in RingingRoom.com or Handbell Stadium.
Try apps on your Smartphone, Tablet or Computer
Free apps such as Methodology and BlueLine are great for looking up and learning methods on phones.
Simulator apps are ideal for practising alone, try Abel/Mabel/Mobel, Beltower or Virtual Belfry.
The DDA Education Committee can help you to get started with Abel on request.
Try Handbells – Tunes or Changes

Handbells can be rung 'socially distanced' at the church or in a garden
or in your family group or support bubble.
If you don't have access to real handbells, try toy rainbow bells.
Watch some Training Videos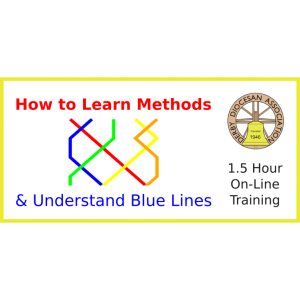 There is a large collection of training videos for all levels of experience on the CCCBR website.
Go on a DDA Training Webinar
Keep in Touch
Chat in the Virtual Pub or hold a Quiz
Have a chat session with ringing friends, maybe after using RingingRoom.
It could be a virtual pub/coffee session or even a quiz.
Use Zoom, Discord or other on-line meeting app.
Sign up to Receive DDA Emails directly
DDA members may choose to receive DDA emails directly through their DDA login.
To find out how to do this please go to the Member Services page on the DDA website (scroll down to Subscribing to Emails).
Keep in Touch via Social Media
Read the Comic
'The Ringing World' now has a greater range of articles plus puzzles, crosswords and a photo competitions.
Subscribe to read it on-line or receive printed copies.
Things to Watch, Listen to and Follow

with your local church or community.
Plus an introduction to #RingingReturns.
In the 'Oddities & Wonders' of ringing, number 29 was filmed on a DDA Chesterfield District outing.
Keep visiting as more videos are added.
Watch some Winning Videos

and maybe Enter the YouTube Competition
Watch the winning videos from the CCCBR YouTube Competition, with a different category each month.
Have you taken any good videos of ringing which you could enter?
Covering topics of interest to everyone including non-ringers.
Plus tips and advice for ringers with 'ask the expert'.
The 'Bell Ringing on your CV' episode features an (ex-)Derbyshire young ringer.
Mary, a Ringing Remembers recruit, shares her experience in her entertaining blog.
Prepare for Normal Ringing

Identify what in-Tower Training YOU would like to do – when we can ring normally again
Register what you would like to do on the DDA Training Request form.
Prepare for Ringing Returns
What will you do when we can ring normally again?
The CCCBR will guide us with the Ringing Returns campaign.
#RingingReturns
Keep your Local Community informed
Like and Share
The Bell Ringing Derbyshire public Facebook page keeps the non-ringing public informed with interesting news and snippets – even ringing on Minecraft!
Anyone (no need to be on Facebook) can view it.
Please like and share with your family, friends and local communities.
Post your tower's interesting news stories and ringing events, and share relevant posts on your local church or community's Facebook page.
Share Bell Recordings
Ask your local incumbent if they'd like to use a recording/video of your tower's bells for use in on-line services (with appropriate permissions and following safeguarding procedures).
Including quizzes and more things to watch and do.
For Tower Captains, Ringing Masters, Tower Secretaries & Steeplekeepers
Important Things to do

Useful guidance on the important things that we need to do at each tower before ringing again, including:
Check the Contents of the Tower First Aid Kit
and replenish any missing or out of date items.
Update Tower Signage and Policy Documents
e.g. Warning Notices, Safeguarding, Clock Hammers, etc.
Display a Porch Poster
Do you have a porch poster on display at your tower? Is it up-to-date?
A porch poster is the easiest way of promoting ringing at your tower. Download a porch poster from the DDA website and customise it with your tower information, ringing times and contact details.
Please display it where it can be seen when the church is locked. You might like to display one inside the church too.
Print Ringing Flyers
Download a flyer from the DDA website, add your tower's details and print a batch so they're ready to leave in church for people to take and to hand out at events.
Get Your Tower On-Line
Does your tower have it's own website or ringing page on the church website, and it is up-to-date?
If not, now may be a good time to get one set up, ask your church webmaster to help, or get it updated.
Tower Pages will soon be available on the DDA website (an ideal alternative to setting up a new website/page and for further coverage). The new Tower Page feature will be communicated soon.
Get Splicing! Or donate Ropes to the Rope Library
If you have worn or broken ropes to mend when you 'get around to it', this is probably an ideal time to splice them!
Here are instructions for Short Splices and Long Splices (thanks to the WDCRA).
Any ropes that still have a bit of life in them which your tower no longer needs can be donated to the DDA Rope Library via Neil Westman.
Replenish Resources and Records
Does your tower have: